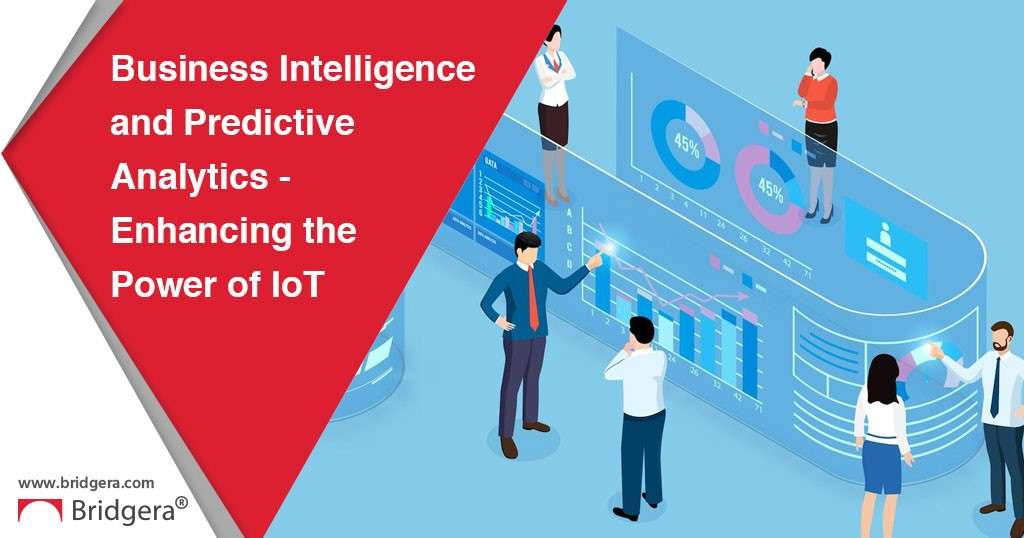 By Savita Kirpalani
October 7, 2022
The term IoT, or Internet of Things, refers to the collective network of connected devices and the technology that facilitates communication between devices and the cloud, as well as between the devices themselves. It has been in existence since over a decade.  The technology has gained a lot of momentum over the last 5 years due to the widespread availability of reliable communication over the internet and the low-cost semiconductor devices. The demand for remote monitoring technologies in all domains over the last two years has contributed to heightened awareness about the benefits of IoT. 
The technology has empowered organizations to collect time series data at an unprecedented scale. But we have barely scratched the surface of what we can do with the collected information. 
To derive meaningful insights and drive growth out of these large swaths of data, we need business intelligence and predictive analytics. 
Here's a very small list of what business intelligence offers to businesses:
Development of meta data for easy access of data
Structured storage of data from different data stores
Data cleansing, aggregation, and transformation of data
Queries and what-ifs for the stored data, as and when required
Ten plus years of history for the useful data
Business specific data marts for usage by different groups of business, like HR, Finance, Production, Marketing, Sales, Procurement and many more
Industry specific built-in KPIs for each business group within the organization
A variety of sleek data visualizations to choose from
Ease of access for the end user of the data
On top of this, predictive analytics brings you:
Insights into the future, via machine learning and other algorithms, using statistical techniques.
Forecasting and trending of data stored over the years using various algorithms.
IoT systems often collect a huge volume of data and only a small portion of this data is actually used by the business. This means businesses often ignore large pieces of this data which they got more or less as an add-on.  Both business intelligence and predictive analytics can capitalize on this data for meaningful insights. And industries all over the world can benefit from this. 
Here's how business intelligence and predictive analytics can extract value from the IoT data for industries across the globe:
Healthcare:
A lot of smartwatches and wearables collect data regarding the biological parameters of the human body. This includes heart rate, pulse, blood pressure, sugar levels, BMI, sleep time, and stress levels. Some watches even track body movements and workouts and can even raise alerts if they fall.
Business intelligence, anomaly detection, and forecasting techniques are commonly used to analyze healthcare data from these devices.
Business intelligence systems can analyze this data and detect patterns to study sleep, heart rhythms, blood sugar levels, and more. The systems can also detect anomalies which healthcare providers can then use for further investigation. 
Agriculture: 
In the agricultural sector, sensor-based systems can monitor crops, soil, fields, livestock, storage facilities, or any important factor that influences production. In some parts of the globe, IoT empowers farmers with autonomous tractors, drones, and even autonomous robots to produce better yields, handle crops better, and get better ROIs. Connected agriculture spaces such as smart greenhouses or hydroponics systems are also becoming increasingly common. 
Data analytics, visualization, and management of these systems via BI tools empower farmers to identify problems in the fields and rectify them on time. These systems can also predict the quantity and quality of the produce using sensor data from the farms. 
Retail: 
In retail, businesses use IoT solutions like RFID tags and GPS sensors to get a complete understanding of the movement of goods. Goods are tracked from the manufacturing unit to when it's placed in a store and up until a customer buys it. 
Retail IoT applications often integrate multiple data sources such as surveillance cameras, mobile devices, and even social media websites to help businesses make decisions. Retail organizations use business intelligence and predictive analytics to predict customer behavior using this collated data. Based on the predicted behavior, they can make changes to products, services, or even layouts of their stores.
Banking: 
Banks use IoT devices to monitor ATMs and to know how, where, and how often customers use them. And based on this data, they relocate or add more ATMs in different locations.
Banks use business intelligence to analyze IoT data combined with GIS systems to understand the needs of ATMs/ branches in new locations and make decisions accordingly. 
Insurance: 
One of the primary roles of IoT devices is to capture data; and in the insurance industry, they leverage this to minimize risk. The health insurance segment is leading the pack here, but the vehicle and warehouse insurance are catching up. 
Health insurance companies use activity trackers and other wearables to capture individual data and assess the risk of an individual falling sick or dying. In vehicles, the IoT data analytics could assess accident risk, while in warehouses, the data could assess the risk of theft and other damages.
And for doing this, insurance companies use business intelligence processes and predictive analysis systems. After assessing the risk, the insurance companies conduct a cost-benefit analysis. Based on IoT data analytics, they can make decisions on insurance coverage for individuals, places, or material objects. 
Manufacturing: 
In the manufacturing sector, IoT sensors collect data regarding the health of the equipment as well as the products manufactured. Often, organizations display this data on live dashboards so that the team can spot issues on time and take action to rectify them. 
Based on the output from business intelligence systems, employees can take corrective actions, such as fixing the equipment or removing damaged products. This is typically referred to as predictive maintenance.
How do business intelligence systems analyze IoT data?
Descriptive analytics:  
In descriptive analytics, the system analyses sensor data and simply displays KPIs and statistics which organizations can use to take action. For example, if a senior person had a fall 4 times in the past six months, their doctor could use this data to recommend a walking aid or conduct further tests. 
Diagnostic analytics: 
Diagnostic analytics analyze IoT data to discover fundamental problems with a service, product, or process and enhance it. These systems empower users to figure out correlations and patterns, analyze, and compare data. 
For example, if a machine is producing consistently poor-quality products, a BI tool can help alert the operator on time. The operator can then examine the machine and fix it and avoid wasting more resources on production. 
Predictive analytics: 
Predictive analytics systems track patterns or trends in data and essentially predict future scenarios. For example, a predictive analytics system may notice that a machine breaks down after every 2000 cycles or every 400 working hours. The system can then use this data to predict when the machine may break down again. 
Prescriptive analytics: 
Prescriptive analytics solutions suggest actions to be taken based on predictive or diagnostic findings. For example, the system may analyze the vibrations from a machine as well as breakdown data to suggest the operators replace a specific part of the equipment on time. 
Reach out to Bridgera to explore how you can leverage business intelligence and predictive analytics
Bridgera's business intelligence and predictive analytics tools have helped organizations all over the world make data driven decision. Reach out to our experts to learn how you can do the same for your business.
Planning for a new IoT Project?