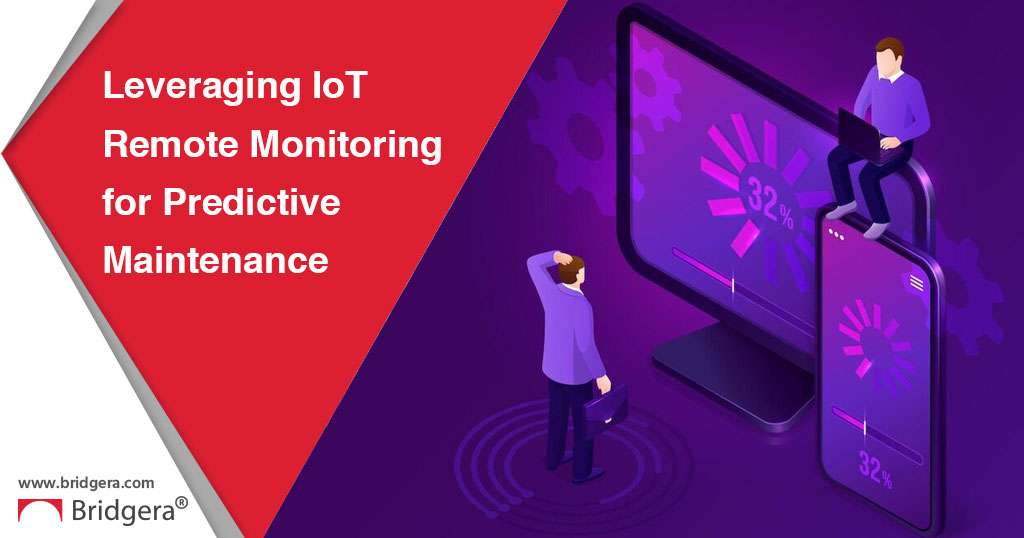 By Joydeep Misra
August 10, 2022
Predictive maintenance is the outcome of the combined power of artificial intelligence and the internet of things. Organizations have started realizing the benefits of predictive maintenance over traditional maintenance activities. The market was valued at 4.5bn USD in 2020 and is expected to reach 64.3bn USD by 2030.
So what exactly is predictive maintenance? How does it work? And how does the internet of things and remote monitoring play a role in this? We'll be exploring that in depth in this article.
Read on to learn more.
What is predictive maintenance?
Predictive maintenance is exactly what it sounds like: predicting when a machine may need maintenance and carrying it only then. Traditionally, maintenance activities are carried out in two different ways: in regular intervals or when the machine breaks down. For example, most cars have regular service intervals at around 3,000 miles or so. But in the case of some motor belts or bulbs, often they're replaced only when they break down.
These approaches have their pros and cons. Maintenance is expensive and unnecessary regular maintenance can add up to a lot of wasted resources over time. But if you wait until a piece of equipment breaks down to repair it, it can cause downtime and loss of productivity.
Predictive maintenance gets the best out of these two; it reduces unnecessary maintenance without the risk of unexpected downtime. To do this, predictive maintenance solutions analyze equipment data. For instance, if parts of machinery start to vibrate at a higher frequency or produce noise at a higher intensity, it usually means they've experienced some wear and tear. And using this data, these solutions raise alerts when a piece of machinery needs maintenance.
Besides reducing maintenance costs, predictive maintenance solutions can also contribute to better safety in the workplace by raising timely alerts. According to Deloitte, predictive maintenance reduces maintenance costs by 25% and improves productivity by 25%.
How can you use IoT remote monitoring for predictive maintenance?
IoT or the Internet of Things connects devices and machinery to the internet and allows technicians to control and monitor them remotely. Using remote equipment monitoring tech, organizations can collect a wide range of information about their devices. For instance, by monitoring industrial quality control devices, technicians can view the results of the quality tests from a remote computer. But these can also collect data about the equipment itself which can reveal a lot about their status.
Besides the data gathered currently from the equipment, enterprises can add more sensors to collect even more data points for comprehensive health monitoring. In the above situation, you can add vibration sensors or mics to the quality control equipment.
Predictive maintenance solutions combine the data from these IoT remote monitoring solutions with artificial intelligence and IoT data analytics to understand equipment status. Machine learning systems can learn patterns from the equipment data and raise alerts when there's an issue.
Predictive maintenance solutions use machine learning technology to predict outcomes. Like any AI solution, the accuracy of a predictive maintenance solution relies on the amount of data available to train a machine learning model. The outcome generally improves over time as more and more data points become available.
Best practices for predictive maintenance using IoT remote monitoring
Here are some best practices for a successful implementation of a predictive maintenance solution
Start small
As with any major initiative, you need buy-in from all parties for predictive maintenance to be successful. And while the technology is mature, how it is executed or implemented can vary with industries. Don't try to implement predictive maintenance for all the departments in your organization. Start small, measure the success, and scale up from there.
Focus on ROIs
You need to measure the status before and after implementing predictive maintenance. It's not easy to measure ROI on IoT initiatives and it's something a lot of organizations struggle with. By focusing on ROIs and on your goals, you can drive the IoT remote monitoring project to success.
While ROIs are important, the intangibles are also equally important – for instance, fewer uninterrupted workflows are bound to improve employee satisfaction.
Build a data – action – feedback pipeline
The insights from the equipment monitoring solution must be put into action; when the solution raises alerts, there should be mechanisms to ensure remedial measures. There should be designated personnel to monitor the IoT predictive analytics and ensure that the information reaches the right person.
There should also be a system to use the feedback to improve the system.
Involve all stakeholders from the start and focus on adoption
Make sure the employees are properly trained to use the equipment monitoring solution and that the organization is made aware of its benefits. Informed and well-trained employees are crucial for a successful deployment.
Interested in predictive maintenance?
Reach out to experts from Bridgera for a free consultation about remote machine monitoring and predictive maintenance.
Planning for a new IoT Project?