By Joydeep Misra
November 3, 2020
IoT devices generate a lot of data. Indeed, to truly leverage IoT as a transformation agent, an enterprise needs to combine the IoT data from disparate sources. These data could range from PDFs, spreadsheets and documents to JSON datasets, XML files, even images and videos. IoT data analytics are able to intelligently identify correlations within this diverse data set.
Many people fall into the buzz surrounding the Internet of Things (IoT) and misunderstand the goal. Nevertheless, IoT devices far exceed what is in popular consumer electronics, like smart watches and voice assistants. They also include incredibly sophisticated devices like tiny biomedical implants or massive water-management systems. In particular, the more data the solution captures, the easier it is for the IoT Analytics to provide actionable insights.
Many of these data sources have remained untapped by legacy applications owing to technology limitations. Overall, the term for these obsolete sources is dark data. However, the right big data analytics solution can enlighten the so called "dark data" and bring the data back to life.
Deriving Maximum Value From IoT Data
Ordinary business intelligence (BI) tools are not always well equipped to deal directly with the data generated by IoT devices. Furthermore, they are not ready for running IoT predictive analytics. This is because the data from other enterprise data sources cannot easily be joined with the semi-structured or unstructured data delivered directly by the sensors.
How IoT Analytics Can Drive Better Business
Ingestion
During this initial step, data streams from IoT devices to a central computer for processing. As a result, the central computer can send real-time notifications to various roles. Finally, the central computer sends this data in its raw format to a data lake or other repository for storage.
Preparation
At this stage, data combines in the data lake before IoT data analytics catalogues them for human readability. Then, algorithms sanitize the data and transform them for exploratory data analysis.
Likewise, an enterprise data warehouse can store the data using "extract, transform, load" (ETL) processing. Lastly, these combined data can support dashboard reports, such as canned or ad hoc queries.
Altogether, these analytic dashboards can provide insight into the most granular tasks. As a result, better business decisions can raise profits and reduce waste over time.
Discovery
Once IoT analytics processes the data from the data lake, it can feed the BI tools to create interactive dashboards. Therefore, these interactive dashboards along with self-service reporting are what help turn data into human-readable insight. This enables decision-makers to see the big picture as well as granular details to make more informed decisions.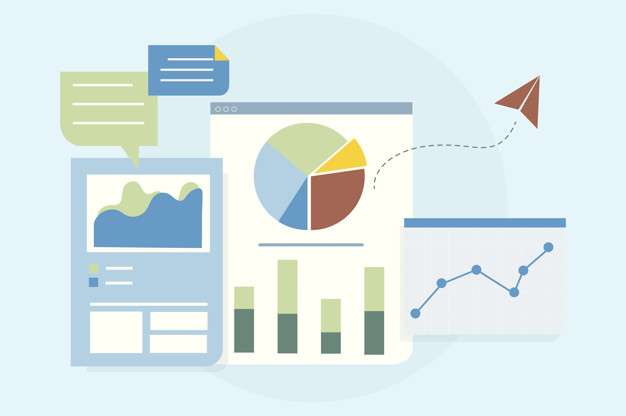 Prediction
Without a doubt, business users are no longer stopping at the discovery phase. Predicting future outcomes through various machine-learning techniques is the current norm. As a result, IoT predictive analytics can use longitudinal data over time to recognize trends and forecast future scenarios.
IoT Analytics in Action: Healthcare Analytics
Let's consider the potential of an IoT analytics platform using healthcare as an example.
In this hypothetical scenario, we see a user's biomedical information gathered by a specialized heart-monitoring IoT device. This IoT device transmits data such as heart rate and blood pressure in real time to a healthcare analytics platform. Additionally, data from third parties such as insurance companies may be available electronically in a variety of formats.
Bridgera's IoT data analytics solution takes all available patient data, and merges it with permanent and historical data. As a result, a healthcare professional can view this synthesized data as easy-to-understand graphs or charts.
Then, using IoT predictive analytics, the platform can even alert the healthcare professional to an impending medical emergency. That's how IoT analytics can wind up saving lives.
Capitalizing on IoT Analytics With Bridgera
Bridgera empowers enterprise-scale businesses with a tool to unlock the full potential of IoT analytics. Our powerful solution is both customizable and cost-effective. Thus, it allows healthcare organizations, service providers, and other partners to harness the insights of IoT devices. Smart and internet-enabled devices are welcome additions to enterprise solutions. More data empowers IoT data analytics to produce actionable intelligence for better business decisions.
The first step on your journey begins with a free demo of Bridgera IoT analytics. Take a moment to sign up today. We will provide a personalized consultation to understand your intended use case. And, how you hope to leverage IoT data in your organization.
Planning for a new IoT Project?