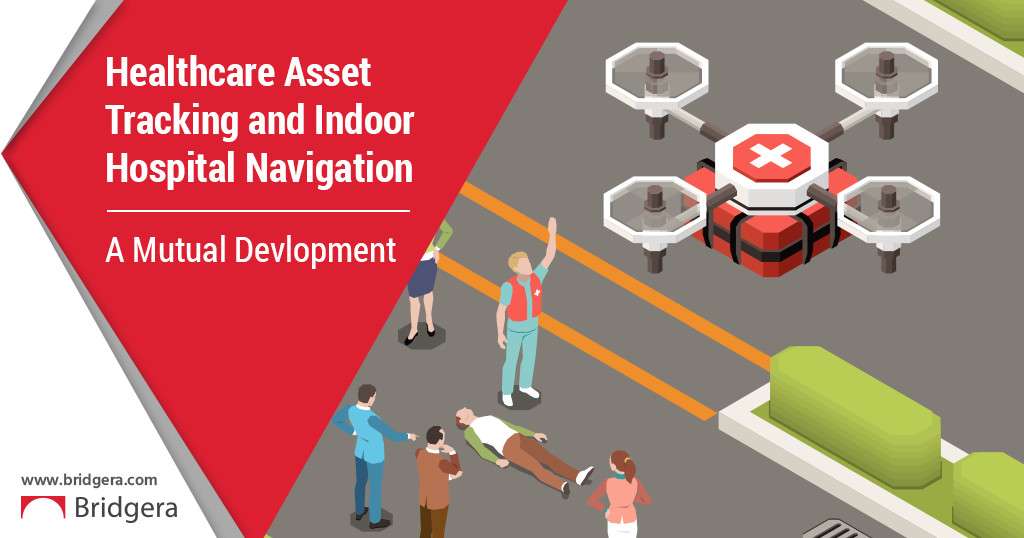 By Jeremy Patrick
January 27, 2021
Hospitals have been facing challenges to meet the public's growing healthcare demands. Specialized professionals, expensive equipment, and separated building wings take time to acquire. As a result, doctors and surgeons are often needed in two places at once, equipment is sometimes shared, and security access separates various wings of many hospitals. All of these moving parts are hard to keep track of, but the solution is not so unfamiliar. These days, we practically take for granted turn-by-turn navigation, lost-phone tracking, and keyless entry. However, these same underlying technologies pose a great benefit to our modern healthcare system.
Healthcare asset tracking
A healthcare oriented, indoor asset tracking platform can allow hospital staff to easily locate the doctors on call, in real-time, on a detailed indoor map. Alternatively, it can allow doctors to locate high-value medical equipment, and 'request' it from the same app. All the while, the same hardware that enables this indoor tracking solution can also allow patients to navigate the hospital's corridors with convenient turn-by-turn navigation. Once in place, an enterprise IoT platform like Bridgera IoT can serve as a foundation to enable a plethora of future solutions.
When considering an indoor asset tracking platform for healthcare application, a meaningful starting point could be to consider the hardware possibilities. There are several potential technologies, from ultra high accuracy UWB, to general position enabled by Wi-Fi. However, Bluetooth, or BLE is one of the most common and practical in a healthcare setting. This technology has the advantage of easy integration with vital monitoring devices. Most phones and even medical equipment can connect to bluetooth.
BLE technology for hospital asset tracking
The foundation of such a system would require multiple BLE beacons, which would act to triangulate the position of tracking tags. Then, the a centralized cloud receives this location data. In the case of tracking high-value individuals like doctors or surgeons, a common smartphone can act as the beacon and tag. The advantage here is that the phone can also allow communication in both directions.
The other potential for a BLE tracker tags is to use them to keep track of shared high-value equipment. Some items, like a portable MRI machine, are very expensive, but sit idle most of the time. Therefore, it does not make sense for a healthcare institution to purchase multiple of these units. However, their portability lends well to sharing, so it is important to keep track of these units. A simple coin-cell battery can power a portable, low-energy BLE tag for several years. These tags can triangulate the asset's location within a few meters. Also, in many cases, these tags are equip with buzzers to make locating the asset from a distance even easier.
One platform, multiple solutions
As it turns out, this type of BLE based indoor asset tracking solution involves a network of beacons, tags, Bluetooth gateways, and cloud services to tie it all together. At first glance, it may seem difficult to justify the ROI of an indoor asset tracking infrastructure. However, considering that such a powerful solution can save not only time and resources, but lives as well, the initial investment can seem novel by comparison. Additionally, once the infrastructure of beacons and tags is installed, this solution can be utilized for additional proposes as well.
For example, a hospital may install BLE beacons throughout its building to allow staff to locate on-call physicians and important equipment. However, these same beacons can provide location data to visitors' smartphones to power indoor navigation. Turn-by-turn navigation can guide users to popular destinations like visiting areas, restrooms, and cafeterias.
In some cases, a wing has restricted access for safety reasons. Areas like the intensive care unit or birth centers usually only allow immediate relatives. In the case that a hospital that already has an indoor asset tracking platform in place, a patient-facing app will allow patients and their immediate family access via a web-portal on their smartphone. Once the user signs in, their smartphone's BLE would authenticate them when leaving or entering the wing.
Going beyond the initial use case
In a hospital setting, the ability to find on-call physicians quickly can be the different between patients' life or death. On the other hand, asset tracking solutions can enable better utilization of scarce resources, like expensive medical equipment. IoT enabled indoor asset tracking solutions have far reaching potential once the initial hardware is installed. For instance, data is typically an abundant byproduct of an Enterprise IoT systems. Analysis of these data can identify areas of peak demand, or other bottlenecks. Thus, these insights will help key stakeholders distribute resources more efficiently. Furthermore, IoT indoor asset platforms are easily scalable to include additional assets, or even new features. For example, analytics, automations and smart notifications are just a few powerful tools that enhance an existing asset tracking solution. With so much flexibility built in, there is near limitless potential.
Planning for a new IoT Project?