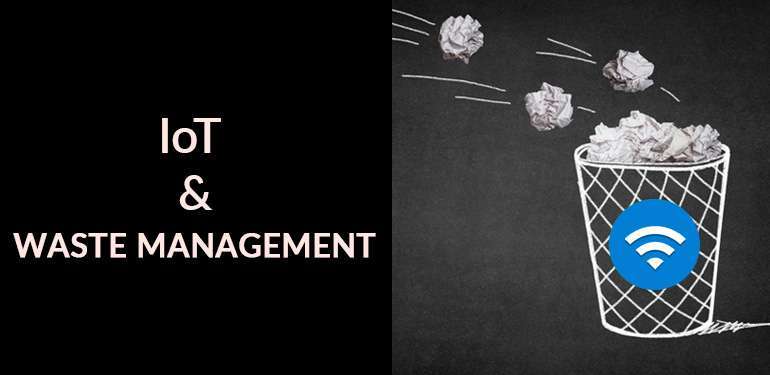 By Joydeep Misra
January 31, 2020
Waste management is becoming a global concern these days. The world generates 2.01 billion tones of municipal solid waste annually, with at least 33% of it not managed in an environmentally safe manner, per The World Bank report. And it's further projected to grow to 3.40 billion tones by 2050. IoT is one technology that municipalities can employ to better manage waste. To demonstrate this point, IoT technologies are already mainstream for modern supply chains. Not only that, but IoT management systems have also proven to be invaluable to optimize and automate processes in this industry. However, adoption is far greater on the supply chain side. Though, similar logistic technology can be used to return the waste of those products. Many IoT based waste management systems are available, but perceived challenges hold them back.
"This has prompted efficiency concerns, considering the growing cries for action on climate change. IoT is proving to be an effective solution across various areas, but waste management companies and municipalities haven't utilized the technology effectively to improve operational efficiency."
– World Bank Report
IoT Waste Management to the Rescue
The growing use of IoT along with smart devices and sensors and machine-to-machine connectivity has the potential to reduce unnecessary expenses because of operational inefficiencies in trash collection processes. And the urban waste collection process holds the key to it as it's quite complex and time- as well as resource-consuming. Let's see how IoT can come to the rescue.
Route Optimization
Disposal units' loads can vary by the day, week and season. Municipalities or waste management companies can attach a sensor to a dumpster to measure its fill level. These "smart" dumpsters can then transmit their real-time fill level information to waste collectors. Using this data, the IoT enterprise solution can select optimum routes for waste collectors with areas in urgent need of cleanup on priority while avoiding disposal units that still have room. This results in an efficient pickup process, which doesn't consider empty trash bins, saving fuel as well as manpower costs.
One real-life example of an IoT management system is that of Turkey based Evreka. This company offers unique waste collection solutions and works with municipalities across North America and Asia. They install sensors on garbage containers that are durable against heat, shock and water. These sensors collect location, temperature and fill ratio info, then send it to the main cloud servers. There, the data helps to optimize vehicle routes, or estimate the frequency of visits and fill levels.
No Missed Deliveries
The data gathered from the smart dumpsters also help in reducing the number of missed pickups. If the sensors detect that the dumpster is full, it will automatically alert the authorities. That way, IoT based waste management system can schedule this location in the next pickup. This makes the waste management process efficient and eliminates the overflow of trash bins.
Ecube Labs is a case in point. The company's solar-powered trash compactor, CleanCUBE can hold up to eight times more garbage compared to non-compacting bins, reducing collection frequency by up to 80%. Another product – the ultrasonic fill-level sensor, CleanFLEX, monitors a container's fill level and helps waste management companies increase collection efficiency by up to 50%.
Efficient Recycling
The increase in consumer electronic devices appearing in landfill is a growing concern. This is because they often contain both harmful chemicals and valuable components. For instance, an old smartphone may leak lithium from its battery into the groundwater. However, this device also presents an opportunity to more easily reclaim rare materials like gold than the effort to mine it in the first place. IoT offers a whole new set of opportunities for businesses to use digital twins of sanitation systems to recycle e-waste for precious and finite resources.
In another example of IoT management systems, a digital record of each battery is made available on the internet. Once the battery dies, consumers can use their phones to scan and activate the IoT record and send for a replacement, tagging it with the current geolocation. The manufacturer can then schedule a pick-up of all the used batteries for recycling.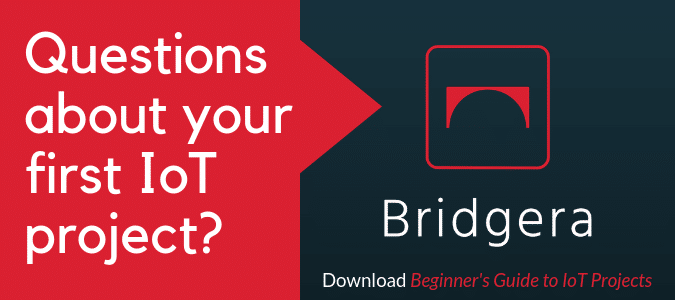 Automating IoT management systems
Another area where IoT can be of help is that of waste categorization. The sorting and segregating of waste requires a lot of man hours. The next-generation "digital bins" can automate the categorization of this waste.
A good example can be of a Polish company Bin-e. It combines unique AI-based object recognition, fill level control and data processing to make waste processing more efficient. Its "Smart Waste Bins" can identify and sort waste into up to four categories: glass, paper, plastic, and metal. The bins also compress the waste and notify sanitation workers of fill levels for each waste category.
Efficient Data Analysis
The connected devices record the speed at which the bins fill up throughout the day. Additionally, these devices monitor how often they empty the bins in various locations. IoT management systems really show their value in how they connect with other smart city systems. The combined statistical power has the potential to uncover a greater scope of correlation and optimization. The possibilities could be endless – planning the better distribution of garbage bins, eliminating incorrect disposal practices, and even reducing waste going to the landfill.
Future of IoT Waste Management
A growing collection of interlinked IoT devices are managing everyday urban operations and improving both citizen experiences and carbon footprint. But for IoT to make further inroads into managing waste efficiently, we need more support from the public sector via regulation and incentives and private sectors through innovation and engaging with various state agencies to use IoT applications to build a better and more sustainable future.
How can Bridgera Help?
Bridgera has been developing custom smart/ digital waste management solutions for its customers using leading edge technologies like IoT, Analytics, Mobility and Cloud. Our technology platform is the fueling engine behind creating new solutions to help preserve the environment while enabling companies to become smarter and more efficient. Our Bridgera Dumpster services play a vital role in collecting construction wastes from various sites and dumping the same either in the landfills or at the recycling units, whichever seems appropriate based on the category of wastes produced.
Planning for a new IoT Project?