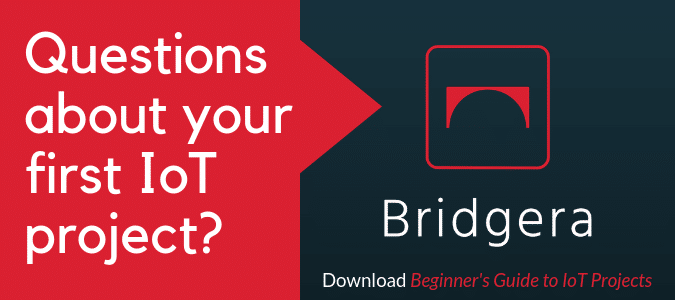 By Joydeep Misra
October 1, 2018
As companies venture into IoT projects, many discover that they cannot build an end-to-end solution without suppliers and partners. However, partner evaluation can become a buyer-beware effort if you don't have a good understanding of the terminology and critical components of an IoT solution.
This white paper breaks down the IoT system to the component level to help an IoT project owner better evaluate solution providers who bring together components into an infinite number of combinations to form platforms.
Click the image below to view or download the whitepaper. When you're ready to begin your own IoT project, or if have any questions, please reach out to us through our Contact Page or click Bridgera IoT to learn more about how we make IoT projects easier at Bridgera.
Planning for a new IoT Project?