Embarking on an IoT project?
Download our free guide on the Internet of Things
developed by industry experts
Download Now
A Reference Guide to IoT
This resource will help you make educated decisions for your IoT project, whether building from scratch or assembling ready to deploy components. We provide insight on what to consider throughout the entire process, from planning and design of each component to the deployment and monitoring of your IoT system. Our goal is to help you navigate the many options available when constructing an IoT system. We outline the advantages and disadvantages of the various technologies available to help you decide which options best suit your IoT project's needs.
This eBook will help you:
Understand IoT components and available technologies
Compare the features and limitations of competing technologies
Determine what technologies fit your use case
Engage in a constructive conversation with IoT platform providers
About the Authors
This eBook is a collaboration of Bridgera and RIoT IoT subject experts. Collectively, this cross functional group of authors offer 40+ years of end-to-end, IoT technology experience.
Table of Contents
Introduction
eSection 1: Physical Things
eSection 2: Communication Channels
eSection 3: Software
eSection 4: Operations
eSection 5: Data
Platform Solutions
Use Case Examples
Conclusion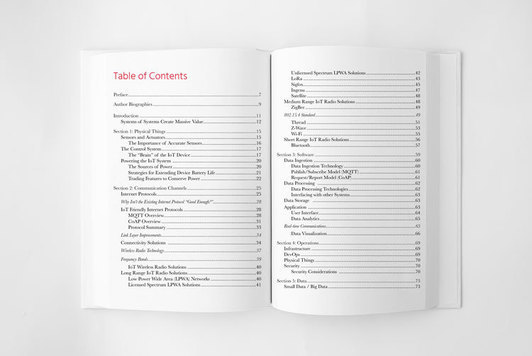 Download The Reference Guide to IoT