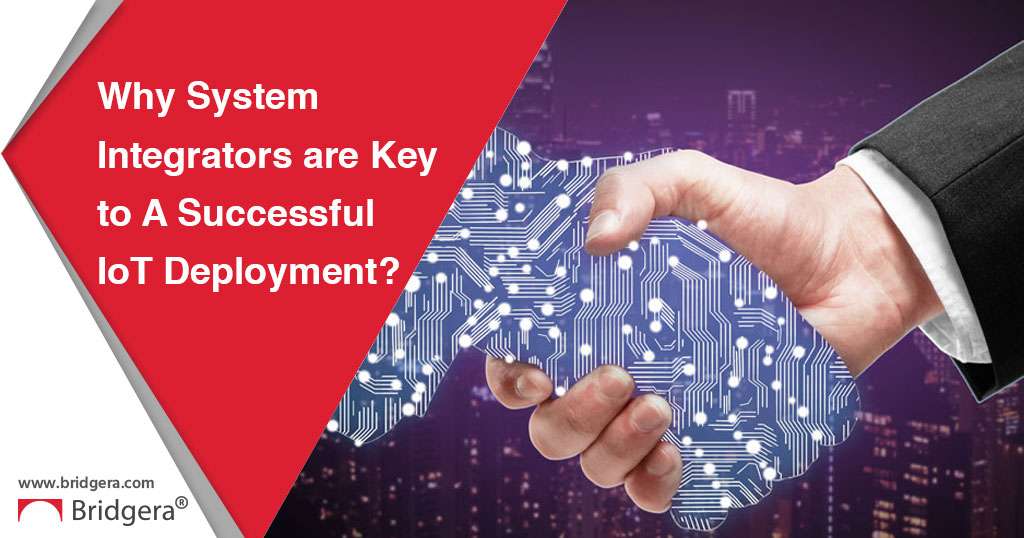 By Kamalesh Nayudu
July 22, 2022
Industrial IoT is one of the fastest growing market segments globally; as of 2021, it was valued at 263bn USD and is expected to be 1.11tn USD by 2028 as more organizations try to leverage this technology to grow their business. Over the last decade, IIoT has seen tremendous growth and has become accessible even for small players. Over a period of four years from 2015 to 2019, the number of IoT platforms has grown from 260 to 620.
But the solution is still not plug-and-play; you need considerable expertise to bring together these different platforms and solutions to create value. And this is where IoT system integrators come into play.
What are system integrators? What is their role in IoT deployment?
To put it simply, IoT system integrators bring together multiple systems, solutions, and platforms together to build one single solution according to the needs and goals of an organization. System integrators use a combination of hardware, software, and cloud solutions to build and deploy bespoke IoT solutions.
Currently, the IoT landscape is spread across a vast range of hardware manufacturers, IoT platforms, cloud solutions, and in some cases end-to-end IIoT solutions. In the consumer IoT segment, customers get one single product with sensors, software, a mobile app, and a cloud solution.
In the enterprise segment, while there are companies offering fully packaged ready-to-go solutions, in most cases, organizations need a custom approach. The customers in this space have unique use-cases and goals and a one-size-fits-all approach rarely work. In the case of OEMs, the solution is built for a specific device or equipment. The integration od these solutions with the enterprises current software ecosystem remains a challenge.
Another challenge is that in most organizations, there's a shortage of experts who are familiar with the internet of things. According to Microsoft's IoT Signals report from 2019, 47% of organizations with active IoT initiatives struggle with a lack of skilled workers.
IoT system integrators are uniquely skilled to develop bespoke IoT solutions using off-the-shelf and proprietary hardware and software components. The IoT integration process brings together products and services from different organizations and builds a complete end-to-end IoT solution. They bring in the talent and expertise to work with the different hardware and software components and deliver a tailor made solution that meets the customer's requirements. System integrator may also have their own IoT platform to tie all of these components together.
For example, imagine a company that manufactures electrical enclosures and wants to make its manufacturing unit capable of remote monitoring. Instead of building an IoT team and a solution from scratch, they can approach a system integrator.
IoT integration firms will have the expertise to choose and integrate different components, from sensors and IoT gateways to the cloud provider and the applications to view the data and control the equipment. While most system integrators build the web and mobile application by themselves and have their own IoT integration platform, they are likely to source the rest from third-party vendors.
What are the benefits of working with a system integrator?
As we mentioned earlier, most companies just don't have the expertise or talent to build their own solution. While they can certainly build their own team, it takes a lot of time and resources and can create massive overheads. IoT system integrators simplify this process.
Enterprise system integrators have the expertise to help stakeholders identify their pain points. They often have experience working with other organizations in similar industries. This helps them quickly identify what works and what won't and help organizations avoid unnecessary (and expensive) trials and errors.
IoT integration teams also have the expertise of working with different vendors. With their experience, system integrators have a much deeper understanding of the pros and cons of different components. For example, in some cases, AWS may be a good solution, but in others MS Azure cloud would work better and in some cases, on-premise may be the best option.
Industrial IoT integration teams help close the skill gap that often holds back or slows down the internet of things projects. Another major benefit is that by creating a single system, IoT system integrators help you avoid disparate data siloes.
In short, IoT integration services help reduce the resources for building an IoT solution both in the short term and in the long run. By working with a system integrator, you're also likely to come up with a more robust solution that is better suited to the organization's needs.
Launch your IoT project to the skies with Bridgera by your side
The Bridgera team has deep expertise in IoT integration projects and has experience working with industries all over the world. We have helped organizations reach and exceed their internet of things goals in the shortest time with IoT integrated solutions.
Reach out to Bridgera to realize your IoT vision.
Planning for a new IoT Project?