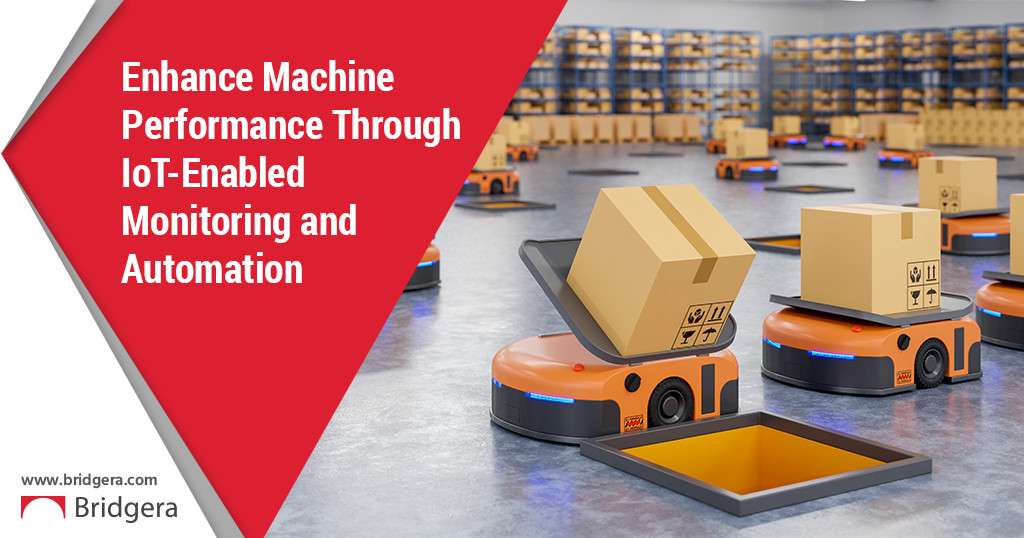 By Kamalesh Nayudu
February 1, 2021
Thanks to capabilities like remote monitoring, IoT is opening up new opportunities for original equipment manufacturers (OEMs).
Until recently, an OEM's aftersales relationship with its customers was limited by visibility. The OEM would sell equipment and then perform maintenance on that purchased equipment according to a fixed schedule. If a mechanical or software issue arose between those service appointments, the customer would be the first to discover it. That customer would then either have to wait patiently until the service date or urgently call the OEM out for emergency troubleshooting and repair. Both of those situations left the customer looking to the OEM to respond.
With IoT remote monitoring and analytics, OEMs can be more proactive. Rather than placing the onus on the customer to encounter and report an issue, OEMs can instead collect data from field-based equipment in real time and anticipate issues before they arise. They can then act immediately to improve machine performance and prevent failures.
How does IoT remote monitoring work?
Another name for IoT-enabled remote monitoring of industrial equipment is machine condition monitoring, a term that captures the broader concept behind this emerging practice.
In typical cases, the machines are outfitted with sensors. These can be integrated during manufacture or even installed after deployment to suit a customer's own IoT remote monitoring solution. The sensors collect valuable data points not only on common characteristics like operating temperature or runtime but also more specialized ones like vibration, acoustics (sonic or ultrasonic) and tilt. This network of equipment-based sensors might be considered the front line of an industrial machine monitoring system.
Using some form of communication technology (e.g., Bluetooth, Wi-Fi, 5G), the data collected by the sensors is then relayed to an IoT cloud. The data isn't just stored; it's automatically processed and analyzed as it comes in.
This is where IoT remote monitoring begins to reveal its unique strengths. Because cloud services are ideally suited to deal with the large amount of incoming data and detect anomalies through advanced analytics, they can help the OEM visualize and interpret the data in a practical way. The cloud services that power IoT remote monitoring solutions can also be configured to trigger alerts that will immediately notify OEM technicians of mechanical concerns or failures.
As a result, OEMs gain detailed, continuous insight into the equipment's performance in the field. They can either automate routines based on that insight or take rapid reactive measures to ensure seamless operation.
The future of machine condition monitoring: Machine-as-a-service (MaaS)
The possibility that this opens up is almost infinite. One of the richest areas is in machine-as-a-service, or MaaS, which adopts the same principle as popular offerings like software-as-a-service (SaaS) or content-as-a-service (CaaS).
Unlike the traditional economic model of a one-time sale of machines, MaaS enables OEMs to provide dedicated service for a machine over its entire operating life. Customers pay a periodic fee not just for use of the machine itself but also the comprehensive monitoring and maintenance package that keeps it running smoothly. This lifts responsibility off the customer's shoulders and puts equipment care in the trained hands of the OEM that built it, who also stands to benefit from the ongoing revenue stream.
This promising new model is what many industry experts are calling smart manufacturing, or Industry 4.0 And unsurprisingly, IoT remote monitoring is at its heart.
IoT remote monitoring is a win–win for OEMs and customers alike
The advantages of remote IoT monitoring solutions don't stop at physical maintenance. They can easily be extended to software and firmware. Through constant automated supervision of equipment in the field, OEMs can better identify bugs and potential optimizations, then roll out patches or new features via over-the-air updates. This practice could very well extend the lifetime of machines, boosting their cost-effectiveness for OEMs as well as their customers.
At the end of the day, machine condition monitoring solution will bring numerous benefits. To name just a few:
Higher availability. Malfunctioning business-critical equipment equals lost productivity. Predictive maintenance and faster repairs help to ensure uninterrupted operation.
Improved performance. Industrial machine monitoring systems do more than warn of failures. They also allow technicians to optimize equipment based on real-world parameters in specific use cases.
Streamlined workforces. Customers no longer have to maintain their own team of engineers to oversee equipment. OEMs can dispatch maintenance technicians as needed rather than according to fixed schedules.
Reduced costs. According to the U.S. Department of Energy, predictive maintenance is estimated to save as much as 40% compared to a more reactive approach. MaaS models are also more budget-friendly than large one-time purchases.
Superior customer service. Customers naturally prefer OEMs that can provide them with unbroken productivity and more cost-effective maintenance. Furthermore, OEMs can offer highly customized products and services.
Long-term revenue streams. Trends like MaaS will create a tighter and more sustained relationship between OEMs and their customers, insulating both from large budget fluctuations.
With our extensive experience in industrial IoT, including developing custom IoT remote monitoring solutions, Bridgera makes it easy and cost-effective to upgrade your OEM business model to meet the requirements of Industry 4.0.
We can help you design a tailor-made machine condition monitoring system that's quick to deploy, efficient to operate and incredibly scalable. Simply request a demo to see how you and your customers can start leveraging smart manufacturing today.
Planning for a new IoT Project?