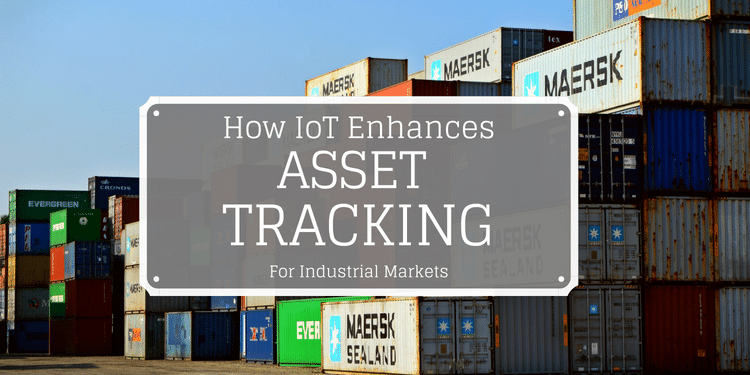 There's a revolution happening in the Industrial Equipment market. For years, companies with a multitude of valuable assets have had to endure problems that negatively affect their productivity, efficiency, costs, staffing, and a host of other factors that influence their bottom-line. These issues can include theft, damage, safety, poor productivity, loss, or any other hindrance that will cause problems for the company or client. Traditionally, there were few cost-effective ways to track these assets, or make timely corrections, or act on deep insights for better outcomes. To make matters worse, collecting meaningful data was an expensive endeavor. However, thanks the the Internet of Things, advanced asset tracking solutions for industrial companies is more accessible and reliable than ever.
Any Asset, Anywhere
With the advent of low-cost sensors, location-based GPS services, affordable network connectivity, and new gateways, more and more assets are being equipped with sensors and actuators. The amount of these devices number in the billions, with more being made every single day. All types of assets can be tracked, including perishables, construction, agricultural, industrial equipment, railroad stock, military, airline, trailer fleets, livestock, and more.
Hazardous assets require an extra layer of added security. Spillage of radioactive materials, fuels, chemicals or other volatile materials can cause catastrophic damage to the environment and health of humans and animals alike. This is where reliable asset tracking is at its most useful. Tracking such dangerous materials and movement, specifically in densely-populated areas, is absolutely vital in order to prevent (or contain) a potential disaster.
Asset Tracking in Practice
Imagine this: a construction equipment company is implementing an IoT-enabled asset tracking solution that offers a dashboard with real-time updates and easily-accessible location and performance data. The company was suffering losses due to theft of power converters from construction sites, inefficient fuel usage, and misallocation of assets to customers. By adopting a connected, GPS-enabled asset tracking solution with fuel consumption sensors, they were able to track their compressors in real-time, leading to a reduction of lost product and happier clients.
Location-based remote monitoring systems are also helping businesses optimize asset movement and reassignment to nearby sites, reducing transportation costs and increasing the efficiency of revenue-generating assets. Creating a geofence around a group of compressors also created an automatic bridge to recovery by integrating with law enforcement services to retrieve stolen property, or when equipment is accidentally sent to incorrect locations.
If it's not apparent, there are a myriad of benefits to IoT-enabled asset tracking. Reaching enhanced levels of performance by reducing downtime, scheduling preventative maintenance, obtaining real-time intelligence from a remote location, all of these benefits help boost a business' bottom line and improve customer satisfaction.
The Bridgera Difference
If you require a unique asset tracking solution and looking to build one yourself, Bridgera can help. Bridgera IoT for asset tracking is an enterprise cloud platform positioned to support the entire industrial equipment ecosystem. We can connect any device with a data processing capability that is customized for your use case, and will provide custom-built applications, user interfaces, and APIs on a platform built for scale and reliability.
As the industrial equipment industry evolves, new challenges are bound to arise. Luckily, Bridgera stays engaged after implementation to host, support, and maintain your solution. Furthermore, Bridgera will provide value added development support to evolve the IoT solution as you identify new use cases and devices for continuous improvement of your operations…all without the need for internal software developers.
At Bridgera, innovative IoT solutions are our specialty. We adapt to your specifications, and develop a custom IoT solution tailored to your needs. Request a demo today and see how Bridgera IoT can enhance your industrial offerings.
About the Author: Jordan Eller is the Digital Marketing Lead at Bridgera, LLC in Raleigh, NC. His mission is to make the Internet of Things accessible and easy to understand for everyone with a curious mind.