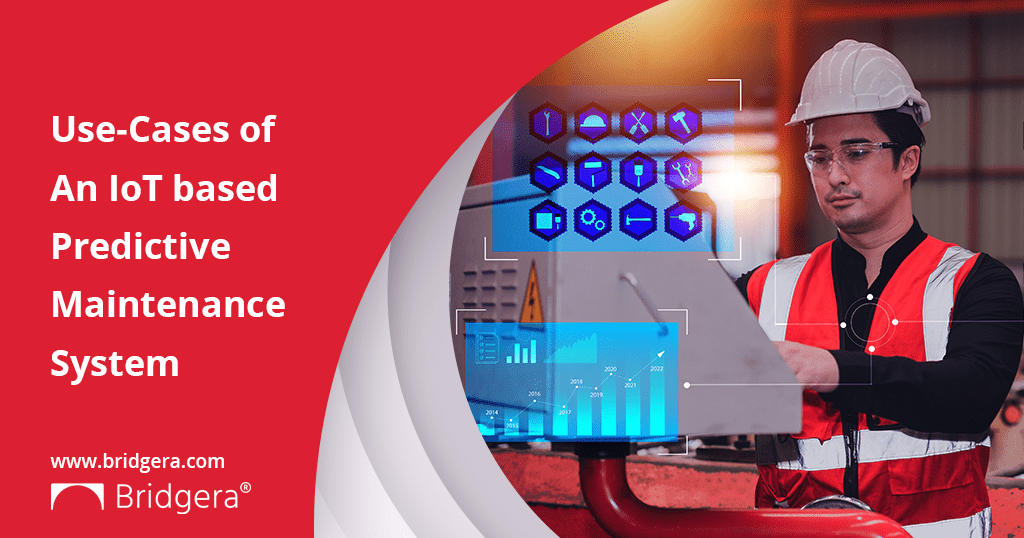 By Joydeep Misra
June 2, 2023
Predictive maintenance is one of the most common goals of any Internet of Things application. Predictive maintenance systems represent a major shift from traditional maintenance practices such as preventive and breakdown maintenance.
Traditional approaches regularly cost a lot more and were not completely reliable. Preventive maintenance had to be carried out even if the machines were in perfectly good condition while breakdown maintenance caused unexpected downtime. But predictive maintenance systems on the other hand analyze sensor data from equipment and machinery and predict when they're about to break down or need maintenance and alert the personnel.
While the concept of predictive maintenance has existed for a long time, advances in sensor data capture via IoT systems and analytics for the same, has made the solution more accessible.

In this article, we explore use cases for IoT-based predictive maintenance systems and their benefits.
What are the benefits of an IoT-based predictive maintenance system?
Here are the top five benefits of an IoT-based predictive maintenance system:
Reduced maintenance cost
Lower risk of unplanned downtime
Enhanced safety
Increased equipment life span
Better productivity
Let's have a look at each of these in detail
Reduced maintenance cost:
With preventive maintenance, the odds are you'll end up doing more maintenance than necessary. You may change belts or add more lubricants even when the machinery is working perfectly fine. With breakdown maintenance, the overall cost of operations may go up as the rest of the team may have to go around to get the machinery fixed if it breaks down suddenly.
With predictive maintenance, you get the best of both worlds. You don't have to conduct unnecessary maintenance but at the same time, you don't end up with unplanned maintenance.
Lower risk of unplanned downtime
Traditional maintenance methods risk instances of machines breaking down at random times. Even with regular preventive maintenance, machines may break down due to differences in operating loads or conditions. With predictive maintenance, the machines and equipment are monitored constantly to keep track of their wear and tear. This helps prevent unplanned downtime.
Enhanced safety
In many types of equipment, wear and tear can cause safety issues. With predictive maintenance, the performance of these machines will be monitored continuously if there are any safety issues, the relevant personnel will be notified.
Increased equipment life span
Predictive maintenance ensures that equipment is not operated while they're not in the best condition. With traditional maintenance practices, operators may not know that machines are under excessive loads or that components are wearing at a higher rate, or if a piece of equipment is running hot.
In the short run, even if the equipment breaks down, a part may be replaced. But in the long run, it can affect the entire equipment and reduce its life span. Predictive maintenance helps avoid this scenario.
Better productivity
When machines don't break down unpredictably or the production line doesn't come to random stops, operations run smoothly and productivity increases on the factory floor.
What are some of the important use cases of predictive maintenance systems?
Enhanced maintenance processes
One of the main use cases of predictive maintenance is to streamline the equipment maintenance activities within an organization.
In many industries, maintenance costs can be a major factor in production costs. Unnecessary repairs can slow down production, delay production runs, and cause material wastage. But at the same time, if the equipment breaks down without a warning, it can create a bottleneck in the production. In some cases, it may be as simple as popping on a new belt or changing a filter, but in some cases, the repairs may take days to finish during which the factory floor may come to a standstill.
By deploying a predictive maintenance solution, manufacturing industries can cut down on maintenance costs, ensure continuous production runs, and streamline their operations.
Improving manufacturing safety
Predictive maintenance solutions are also commonly deployed with a secondary goal of improving safety on the factory floor.
Manufacturing units often use a lot of heavy and powered machinery. These machinery may have safety mechanisms built into them, but if they fail, they can cause serious human and material damage. If the equipment is operated under heavy loads or for a long duration, different components may get heated up, lose their strength, and break down.
Predictive maintenance can avoid these incidents by constantly monitoring their conditions. Sensors can detect if the operating temperatures exceed limits or if the machine is under excessive loads. It can also raise alerts if a piece of machinery is not safe to operate.
Enhancing production quality
Equipment wear and tear can affect the quality of the output from them. It can create more wastage, products that don't fit the specifications or products with large size differences. In some cases, the products may not be usable and may have to be discarded.
Production quality issues can cause the total cost of manufacturing and the final price of the product to go up.
With predictive maintenance, organizations can keep their machinery in perfect condition and enhance the quality of their production runs.
Role of IoT Platform in developing predictive analytics
The underlying principle behind predictive analytics is that when a machine needs maintenance, it starts behaving abnormally. It would vibrate a lot more, produce more sound, and gets hot quickly. A predictive analytics solution tracks these parameters and raises an alert if the variables act unusually.
To track these parameters, these systems need IoT sensors. These sensors constantly collect and send the data to an IoT platform which in turn uses AI algorithms to analyze them for anomalies.
Before these algorithms can detect these anomalies, they're trained using sensor data. These AI algorithms are based on neural networks which need a lot of data to learn. These data come from IoT sensors.
Without an IoT platform, predictive maintenance algorithms cannot be trained or used to monitor equipment.
Supercharge your manufacturing processes with predictive maintenance from Bridgera
Bridgera is an industry leader in predictive analytics solutions. We have worked with manufacturing companies all over the world to help them enhance their processes with IoT sensors and state-of-the-art AI systems. We have enabled them to cut down on their operating costs, improve the safety of their units, and enhance production quality.
Reach out to us, and let us take your manufacturing unit to the future.
Planning for a new IoT Project?