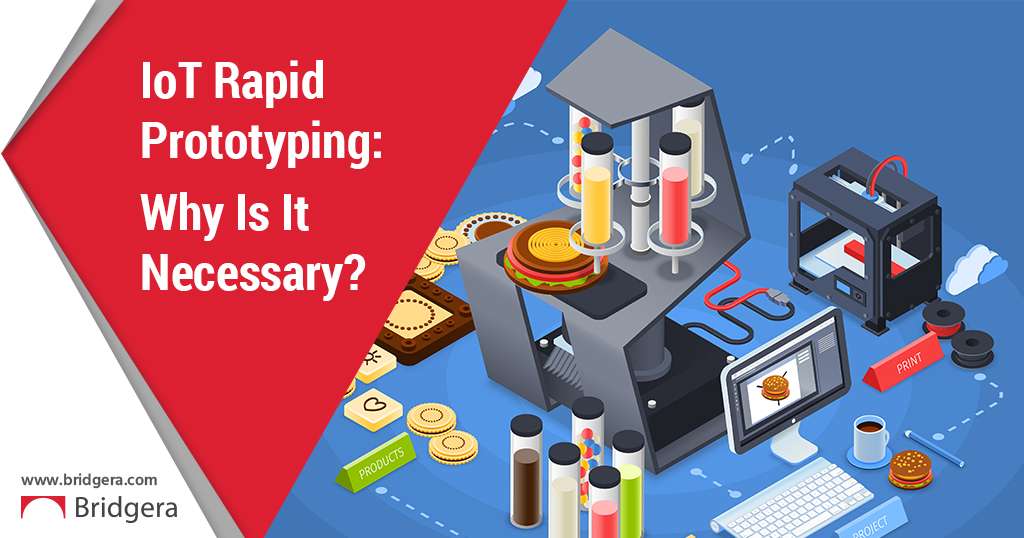 By Kamalesh Nayudu
March 18, 2021
"Measure twice, cut once" is an axiom that comes straight from the classic woodworking trade. It means that careful planning helps to save additional work later on when irreversible actions have already been taken. In the IoT industry, this labor- and cost-saving practice almost always takes the form of prototyping.
IoT prototyping is a way to account for the unpredictability and complexity of real-world implementations and move a proof of concept (PoC) beyond the drafting table—and, of course, one huge step closer to market. It's sort of like a high-tech practice run where you can see what works and what doesn't. Equally importantly, IoT prototyping also helps you identify challenges and opportunities that you hadn't previously foreseen.
In today's fast-paced world, speed can be just as crucial as precision to the success of an IoT deployment. That's where rapid prototyping services come in. These services are designed to move a prototype to production-ready status quickly by using flexible methodologies that have been honed over many years. They keep overall development time and costs low while providing a solid test of reliability and integration.
Taking the guesswork out of IoT development
That might raise some worthwhile questions: Why does IoT development stand to benefit from rapid prototyping services more than other tech-related deployments? Isn't prototyping common practice across multiple industries?
Yes, prototyping is a standard part of the development phase in many fields. But it's especially valuable in IoT because the use cases here involve so many moving parts. By its very nature, IoT rests on deriving informative, actionable data from a diverse network of devices and communication platforms. The number of variables that opens up can be overwhelming. It can even affect the sequence and strategies of the development process itself.
For instance, an organization might be unsure of whether to take a device-centric (i.e., hardware) approach or to concentrate first on the software. There might be fundamental questions regarding which communication standard (e.g., 5G, Wi-Fi, Bluetooth) to adopt.
And then there are the practical concerns of the target deployment: Should the device be weatherproof? Does it have to be portable or mounted in unusual locations? Will end users find it intuitive when interacting with the device or the software platform? Can the IoT solution integrate seamlessly into an existing hardware/software ecosystem? While theory and informed consultation can certainly help focus development, all of these questions can most efficiently be answered by rapid IoT prototyping.
Rapid prototyping services provide device simulators that can mimic the behavior and functionality of different IoT devices before a physical model is ever constructed. They can test different communication protocols to identify the best mode of data transfer. They can even quickly design custom software dashboards, alerts and analytics to spec and demonstrate how they would look and work in the field. As a result, the list of unknowns shrinks.
IoT prototyping avoids costly risks
Along with providing greater certainty and peace of mind, removing the guesswork from IoT development saves money.
That's because the "measure twice, cut once" philosophy behind IoT prototyping doesn't just prevent labor and materials from being wasted. It also helps to mitigate the expensive risks that are present in any untested IoT deployment. Just imagine the cargo losses that might result if a remote transportation condition monitoring system were to be deployed without the benefit of IoT rapid prototyping.
Furthermore, IoT prototyping can increase stakeholder buy-in. Seeing a nascent IoT solution in action and getting the chance to help refine it with real-world, end-user feedback can dispel misconceptions and smooth the adoption of new practices. It may even make the vital difference when securing new funding or convincing decision-makers to expand into new areas or streamline existing processes.
Bridgera: The MVP of MVPs
With our rapid IoT prototyping engine and years of experience in developing tailored IoT solutions, Bridgera has been helping customers across multiple industries build minimum viable products (MVPs) and take their PoCs to the next level.
From IoT devices and IoT software platforms to the powerful interplay between the two, we can help you get your most inspired IoT idea off the ground, enhancing it with custom analytics, device management, efficient data transfer, flexible implementations, map views and other premium capabilities. And Bridgera's IoT prototyping is designed to save your organization money twice over: once during cost-effective prototyping process itself, and then again by eliminating the risks and surprises of untested real-world IoT deployment.
Getting started with rapid IoT prototyping couldn't be easier. Contact us today for a free consultation.
Planning for a new IoT Project?