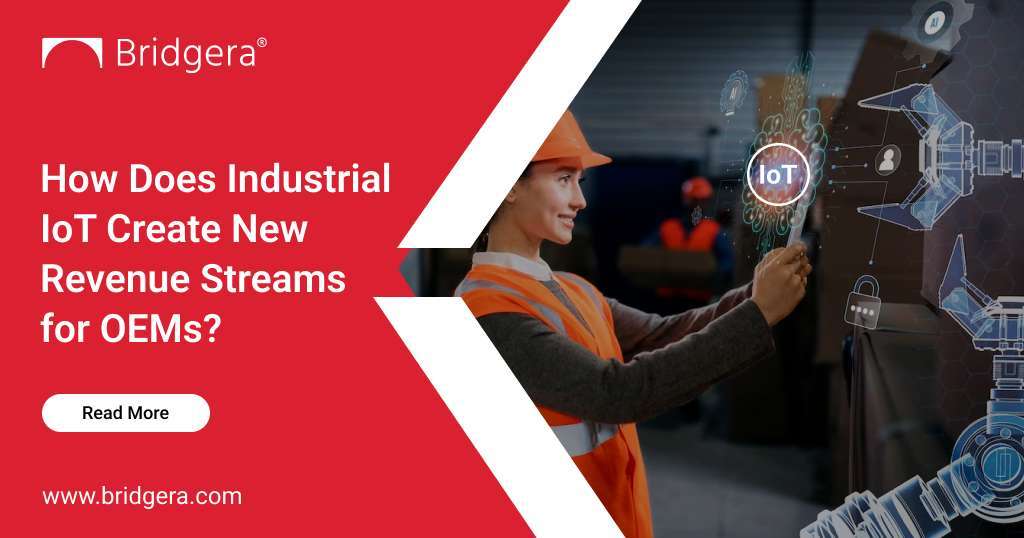 By Joydeep Misra
August 21, 2023
The Internet of things has given OEMs a completely new tool set to develop products and offer features that were never possible before to their customers. They completely changed how companies sell and market their products and how they earn their revenue. It has changed how OEMs manufacture products and how they get them to market.
These new capabilities have also allowed companies to produce new revenue streams. Product-based companies started offering services and service-based companies started working with OEMs to reach more customers. OEMs didn't have to rely solely on sales of new products to create a steady revenue stream.
This has created a completely different cradle-to-grave cycle with changes in development, manufacturing, marketing, sales, and customer support.
IoT has changed product development cycles for OEMs
Before IoT, the product development process would stop once the product was out in the market until the OEM starts working on a new version. Unless the product has a major defect or has to be recalled, the OEM will just offer after-sales service and that's it. The product won't get any further updates or new features.
With IoT, the product development cycle continues even after the product hit the shelves. OEMs will, at least for a short duration, offer patches, security updates, and even more features after the product has been sold and reached the customer. OEMs even may offer lifetime upgrades for some products.
IoT has also brought new challenges to OEMs. It has given them the additional responsibility of keeping their equipment safe from risks that were never present when they sold it. Earlier manufacturers were liable for any damages their equipment caused only if the equipment was faulty when they sold it. But with IoT, if a bad actor discovers a vulnerability and hacks into the system or steals customer data, OEMs may be responsible.
Changing business models to leverage IoT
The new challenges and modes of operation offered OEMs to create new revenue streams. Earlier the revenue streams from hardware products were limited to sales, parts, and after-sales service.
But with the advent of IoT, manufacturers could offer continuous updates as a service to their clients. In both industrial and consumer settings, IoT products would become less secure as time progresses and new vulnerabilities are discovered. OEMs started offering lifetime updates for monthly or annual subscriptions.
Many OEMs also started offering software associated with IoT products through a SaaS model. OEMs would continuously update the software and add new features but would charge a monthly or annual fee from the customer. This was besides after-sales support and hardware spares.
For instance, many automobile manufacturers are offering features as a subscription. For example, BMW recently announced plans to offer heated seats in their vehicles as a subscription. The idea is that customers could buy cars for a lower price and the OEM could get a recurring revenue stream.
Similarly, many IoT manufacturers started offering extended customer support 24/7. If a device malfunctioned, the customers could just call the support center and the technicians could troubleshoot it with the sensor data. This model is commonly seen in consumer tech and in the automobile industry.
How can OEMs use IoT to create new revenue streams?
There are many ways in which industrial IoT streams can create new revenue streams:
Continued support and maintenance for IoT devices and their servers

Access fee for the IoT platform

Tier-based payment structures for different fees
While the Internet of Things offers businesses many options to create revenue streams, it's important to ensure customer satisfaction. Many consumers are tired of subscriptions and may not prefer paying for a product they purchased. There was a massive backlash when BMW offered a subscription for heated seats.
New revenue streams also often mean more investments and higher risks. So it has become ever more important for IoT OEMs to conduct extensive market research and understand what their customers may want before developing products and business and pricing models.
Bridgera is your best guide to creating new IoT revenue streams
Bridgera has worked with IoT OEMs to create exceptional products that offer the possibility of multiple revenue streams. Over the years, our team has developed an innate understanding of what the end user wants and how they want it.
With our help, you create IoT products and services your customers will love and pay for.
Ready to start on your IoT journey? Contact us now…
Planning for a new IoT Project?