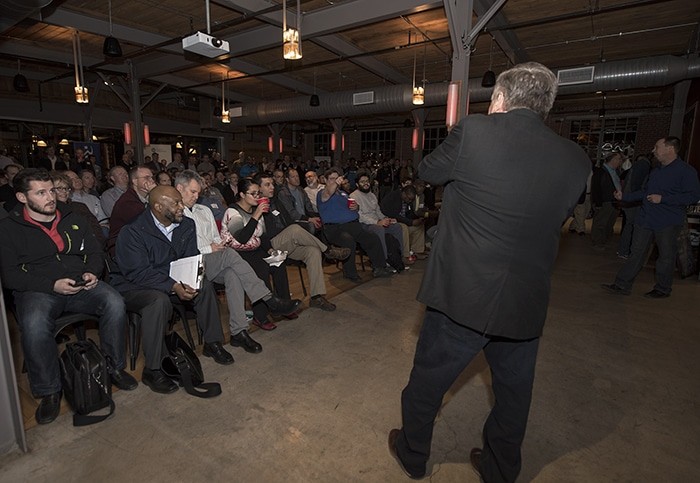 By Joydeep Misra
February 22, 2018
February 27th from 6:00 PM to 8:30 PM, Bridgera will be on the floor demonstrating Bridgera IoT and answering questions about enterprise IoT Solutions, including device connectivity, cloud processing, and enabling IoT applications.
RIoT events bring out the best in the community to exchange ideas and promote the Internet of Things ecosystem.  If you are looking for an IoT partner, wanting to understand more about IoT in general, or have ideas to share, this is the place to be.
Bridgera is a sponsor of RIoT, both being headquartered in Raleigh, NC. Last year they collaborated on the creation of a downloadable eBook, "A Reference Guide to the Internet of Things".  Bridgera will have a few hard copies of the book to give away at the event. If you are interested, visit their demonstration table and mention this post.