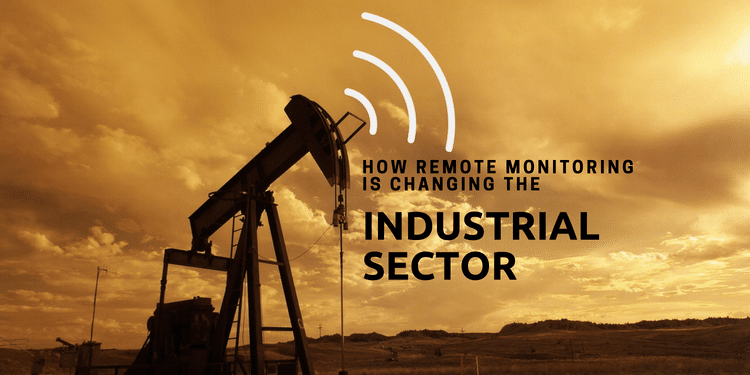 To the uninitiated, the term "remote monitoring" may sound a bit technical, but in reality, it's a very simple concept. With remote monitoring, we are able to check the status of on object, pinpoint the location of an object, and display the object's pertinent information. With the advent of Internet of Things (IoT) technology, we can now deploy remote monitoring capabilities to capture location, condition, and usage information in real time.
Solutions for remote monitoring can be as broad as hiring someone to check in on the equipment and report back the observed state. Or, security cameras can be deployed with video and sound capabilities. Now the person checking in can do so in the comfort of their office or home. But in both cases, what happens if the person is not looking?
Security cameras have their limitations. They require power and the ability to transmit large data packets. These requirements are problematic when the equipment or asset is in a location so remote that power is not available. Equally challenging is the ability to support cases where the asset is moving or a vibration or temperature reading is required.
Internet of Things (IoT) technology presents itself as a viable alternative for remote monitoring and in fact can go beyond the rudimentary capabilities of a camera. For a remote monitoring solution, an IoT system generally consists of a cloud software platform combined with equipment mounted sensors that can wirelessly report on location, condition, and usage with minimal power consumption in real time.
Where IoT excels is the ability to automate the monitoring process by looking for thresholds in the reported data and automatically sending alerts to technicians when thresholds are breached.
How IoT Enhances Remote Monitoring
The capability to remotely monitor the location, condition, and usage of equipment in real time is made possible with Internet of Things technology. Bridgera Monitoring, a white-labeled equipment monitoring platform, provides a real time web or mobile dashboard view into the state of equipment. In addition to dashboards, the platform contains the capability to setup threshold alerts that would send email and SMS notification that a threshold has been breached. Custom applications for control and analytics are also available in the platform.
With this type of 24×7 remote monitoring capability, the equipment can be anywhere, and the operations person can be somewhere else. The scalable architecture of Bridgera Monitoring allows it to be the remote monitoring backbone for a fleet of industrial equipment and a large operations team, ultimately providing a virtual operations command center for remote equipment.
Location, Condition, and Usage
Remote monitoring solutions, like many IoT solutions, require a system of capabilities to report equipment state to an operator. The path between equipment and operator may look like this:
The remote monitoring IoT solution starts with the sensor. Sensors are designed to capture information about the state of the equipment. The type of sensor is determined by the information that is to be captured. For example, sensing the equipment's location via GPS technology, sensing vibration to determine if the equipment is running via an accelerometer, fluid flow via an impeller, temperature via a thermocouple or a load via a strain gauge.
Some sensors come integrated with a gateway capability. The gateway is responsible for broadcasting the data collected by the sensor to a cloud platform via a long range wireless technology. Alternatives include sensors that broadcast via short range wireless technology to a gateway that is close in proximity. That gateway then takes on the responsibility of broadcasting back to the cloud platform.
In addition to sensing capabilities, the sensor/gateway architecture for any remote monitoring use case is guided by physical constraints that include accessibility to power, serviceability, and the distance the wireless signal must travel to reach an internet gateway (ie, WiFi router, cell tower, Satellite, LoRa towner, etc.).
Ultimately, the data that originated from a sensor will land at the doorstep of a cloud platform. The cloud platform, Bridgera Monitoring for example, ingests the data and takes on the responsibility of interpreting that data (processing it, basically) to make it consumable or understood by an operator.
Dashboards, Alerts, Analytics, and User Control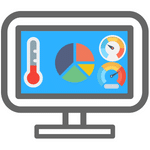 Remote monitoring applications may require operators to see data in real time via a dashboard (a computer screen or mobile device) allowing the operator to view charts, dials, and graphs to monitor equipment performance. This is similar to how car manufacturers will monitor the performance of a new vehicle while it's being driven.
In many cases, the system must trigger automatic alerts therefore relying on the cloud platform's ability to send email and Text/SMS alerts when a pre-set threshold is breached. For example, alert operations via SMS if an industrial machine's temperature exceeds 100 degrees Fahrenheit.
Operators may require the ability to interrogate the data output by relying on the analytical capabilities of the cloud platform for insight on how the industrial equipment is performing under certain loads and usage and perhaps predict failure.
Finally, remote monitoring solutions often have the capability to send control commands back to the equipment. Control can vary from the ability to manipulate actuators or update firmware remotely.
Enhance your business
There are a multitude of opportunities to improve your operations with a remote monitoring solution. The more capabilities you can provide, the more effective your operations will become.
Improve customer experience
An equipment OEM with an IoT remote monitoring solution would have the ability to monitor usage and performance of field deployed equipment. This data would be valuable insight for engineering future product enhancements and input to a field service team to reduce downtime of equipment under service contracts.
Establish a new revenue stream
Remote monitoring opens the possibility to offer equipment as a service, lease equipment without concern for misuse, and provide a proactive field maintenance service that may include remote diagnostics and remote repair to maximize uptime.
Differentiate from your competition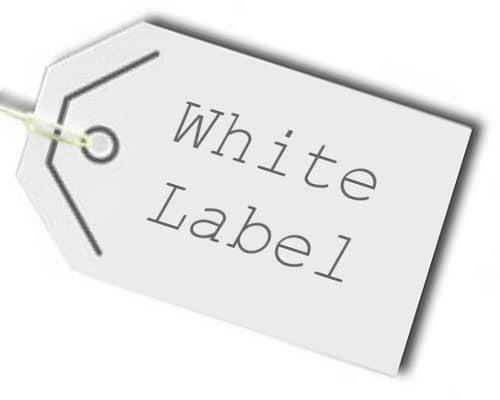 A remote monitoring solution like Bridgera Monitoring offers a white label option for OEM's to resell the capability to the clients that purchase their equipment. The OEM's client now can integrate the remote monitoring system into their operations command to optimize their support capabilities.
Decrease the cost of operations
There are cases where industrial equipment is located in a distant area that may take a day or more of travel for a technician to access. The ability to remotely detect, troubleshoot and diagnose equipment failure and apply simple repairs remotely can be a significant cost and time saver. Even if the technician were to have to travel to the equipment, a remote monitoring solution gives them a better chance of knowing what they need to repair prior to making the trip, therefore avoiding a return trip. They may also receive advanced warning of a failure so that they can reach the equipment and make the repair before significant downtown occurs.
Bridgera Monitoring: A Cutting-Edge Remote Monitoring Solution
At Bridgera, we're passionate about helping businesses succeed in their IoT initiatives. Whether you're starting from scratch or just need a bit of help, the experts at Bridgera are here to help. Reach out today and allow us to  demonstrate Bridgera Monitoring's remote monitoring capability and explore white-label options for enhancing your business.
About the Author: Ron Pascuzzi leads sales and marketing at Bridgera, LLC in Raleigh, NC. Ron is an evangelist for the Internet of Things and believes that IoT initiatives should not be compromised due to a lack of software development skills. Contact him to learn more about Bridgera IoT, which is not just another IoT Platform but Custom Software-as-a-Service for the Internet of Things.