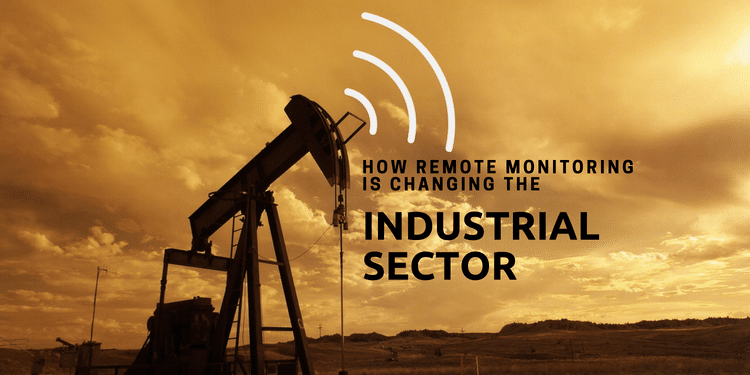 By Joydeep Misra
May 22, 2018
To the uninitiated, the term "remote monitoring" may sound a bit technical, but in reality, it's a very simple concept. Remote monitoring allows the ability to check the status of on object, pinpoint its location, and display other pertinent information. With the advent of Internet of Things (IoT) technology, solutions like IoT remote monitoring unlock these capabilities in real time.
Solutions for remote monitoring can be as broad as checking in on equipment and reporting back the status. Conversely, cameras can monitor for a very specific action automatically via image recognition. Now the person checking in can do so in the comfort of their office or home. But in both cases, what happens if the person is not looking?
Security cameras have their limitations. They require power, and the ability to transmit large data packets. These requirements are problematic when the equipment or asset is in a remote location where power is not available. Equally challenging, is the ability to monitor equipment that is moving or vibrating.
IoT technology presents itself as a viable alternative for traditional remote monitoring. In fact, it can go beyond the rudimentary capabilities of a CCTV camera. By contrast, an IoT system generally consists of a cloud software platform combined with equipment mounted sensors. That way, the system can wirelessly report on location, condition, and usage with minimal power consumption in real time.
Where IoT excels, is the ability to automate the monitoring process by looking for thresholds in the reported data. Then, the IoT monitoring system can automatically alert the appropriate technicians or managers.
How IoT Enhances Remote Monitoring
The capability to remotely monitor equipment's various conditions in real time is possible with Internet of Things technology. Bridgera offers a white-label IoT monitoring solution for companies that are beginning their IoT journey. This IoT solution provides a real time web or mobile dashboard view into the state of equipment. Additionally, the platform is capable of sending alerts via email or SMS for user defined thresholds. Custom applications for control and analytics are also available in the platform.
With this type of 24×7 IoT remote monitoring capability, the equipment can be anywhere. With Bridgera Monitoring as the backbone of the solution, scalability is not an issue. Its cloud base allows the solution to scale with the growth of your business needs seamlessly. It can start small, for instance, to monitor a fleet of vehicles. The business may then choose to add a feature like advanced analytics once the solution proves a return on its initial investment. Ultimately, the solution can provide all virtual operations, and act as a command center for remote equipment monitoring.
Location, Condition, and Usage
Remote monitoring solutions, like many IoT solutions, require a system of capabilities to report equipment state to an operator. The path between equipment and operator may look like this:
Most IoT remote monitoring solutions starts with sensors. Sensors capture information about the state of the equipment. In most cases, the type of information needed dictates the type of sensor used. For example, GPS captures location data, accelerometers measure movements like vibrations, and an impeller can measure fluid flow.
Some sensors come integrated with a gateway capability. The gateway is responsible for broadcasting the data collected by the sensor. Long range wireless communications send the data to a cloud platform. There, the solution can process or analyze the data. Alternatives include sensors that broadcast via short range wireless technology to a gateway that is close in proximity. That gateway then takes on the responsibility of broadcasting the data back to the cloud platform.
In addition to sensing capabilities, physical constraints also factor into sensor type considerations. For example, accessibility to power dictates if the sensor requires a battery, and if so how long it should last. Battery life leads to serviceability, or how often they will need maintenance. Additionally, the distance the data must travel guides the type of wireless communication used (WiFi, Bluetooth, LTE).
Ultimately, the data that originated from a sensor will land at the doorstep of a cloud platform. Then, the cloud platform ingests the data and processes it. It can then be output to a dashboard that highlights pertinent information. That way, a human operator can more easily interpret the data from a top level.
Dashboards, Alerts, Analytics, and User Control
Remote monitoring applications may require operators to see data in real time, such as via a dashboard. By allowing the operator to view data visually, important information is available at a glance. This allows operators to monitor more assets more efficiently. This is similar to how car manufacturers monitor the performance of new vehicles while testing them.
In many cases, the system must trigger automatic alerts. This relys on the cloud platform's ability to send email and Text/SMS alerts under predefined conditions. For example, alert operations via SMS if an industrial machine's temperature exceeds 100 degrees Fahrenheit.
Another use case is how operators can leverage the data gathered by the solution after the fact. For instance, a manager may query the database to cross reference how a given variable effected performance. Taken a step further, AI can identify correlations in outliers in the dataset to identify potential causes of lost productivity. These data are now easy to interpret and query by the types of dashboards a user can configure.
Finally, remote monitoring solutions often have the capability to send control commands back to the equipment. Control can vary from the ability to manipulate actuators or update firmware remotely.
Enhance Your Business With IoT Remote Monitoring
There are a multitude of opportunities to improve your operations with a remote monitoring solution. Lately, IoT has become mainstream in consumer monitoring solutions. The more capabilities you can provide, the more effective your operations will become. However, many businesses still have yet to adopt the trend.
Improve Customer Experience
When a major home appliance fails, the consumer is usually in a difficult situation. Repair company's goal is to resolve the downtime as soon as possible. Unfortunately, these issues typically require a technician to physically diagnose the appliance before ordering parts. With IoT remote monitoring, technicians can diagnose the equipment immediately from a remote location. As a result, the solution significantly reduces the turn around time for the repair. Furthermore, these onboard sensors could potentially notify the manufacturer if the appliance is running irregularly before the failure occurs. This could offer the consumer the ability to prevent the failure from occurring. Alternatively, the system can order the part ahead of time so it is in stock when the failure occurs.
Establish a New Revenue Stream
Remote monitoring opens multiple new possibilities to increase revenue. For instance, companies can offer equipments as a service by leasing them. Also, companies can offer remote monitoring for major appliances to ensure minimal downtime. Above all, the data gathered by IoT remote monitoring solutions contains intrinsic value. Data trends can provide insight to new prospects, or even stop inefficiencies. The potentials are nearly limitless.
Differentiate From Your Competition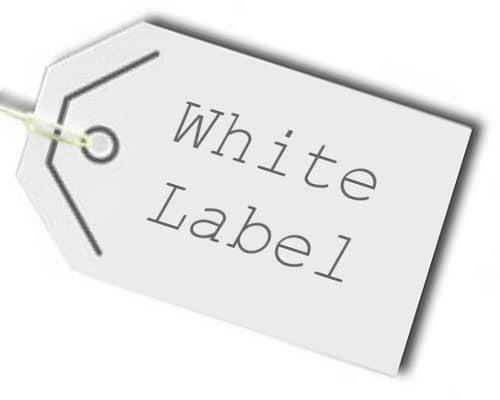 A remote monitoring solution like Bridgera Monitoring offers a white label option for OEM's. With Bridgera IoT, manufacturers can license these capabilities to the parties that service their equipment. The OEM's client can integrate the remote monitoring system into their operations command to better support the end users.
Decrease the Cost of Operations
There are cases where industrial equipment is located in a remote area that is difficult for a technician to access. This presents a significant potential to save cost and time in the event that equipments needs diagnostics. Technicians can troubleshoot these devices, order parts or check inventory remotely. As a result, they only need to be physically present for the actual repair. This knowledge can also help prevent a return trip, as they will have more information going into the repair. As mentioned earlier, these same remote monitoring solutions can also predict failure. Thus, preventing downtime from occurring in the first place.
Bridgera Monitoring: A Cutting-Edge Remote Monitoring Solution
At Bridgera, we're passionate about helping businesses succeed in their IoT initiatives. Whether you're starting from scratch or just need a bit of help, the experts at Bridgera are here to help. Reach out today for a demo of Bridgera Monitoring's remote monitoring capability and explore white-label options for enhancing your business.
Planning for a new IoT Project?