Customer Profile
This Bridgera client is an industry-leading manufacturer of the laminates and laminated panels that are widely used in commercial furniture. Restaurants, hotels and office buildings all over the world make use of their laminated tabletops.
Background
Although this company's global customer base has thousands of different applications for its laminated tabletops, there is at least one common trend among all of them: a dramatic uptick in users with power-hungry mobile devices.
To better meet the needs of both its immediate customers and their end customers, this laminate manufacturer hit upon the innovative idea of embedding wireless power transmitters (WPTs) in its tabletops to support wireless smartphone charging. These bespoke WPTs would introduce a whole new level of convenience to guests and remote workers, as they could effortlessly recharge their devices without ever having to leave their chairs.
However, this laminate manufacturer wanted to take things a step further by making the WPTs smart. This would require the wireless charging devices to be Internet connected and location aware in order to transmit usage-related data from the field.
The customer also wanted the ability to troubleshoot the WPTs remotely. That meant finding a unique IoT partner—one with the technical expertise to make the WPTs "smart" as well as the development chops to provide an integrated solution for ongoing remote monitoring and data analytics.
Why Bridgera?
After evaluating several potential partners, the laminate manufacturer chose Bridgera for two important and interrelated reasons: Bridgera already had a proven, holistic IoT solution framework, and it could leverage that framework to execute this complex IoT project in record time.
The key components of this framework consist of Bridgera Digital Twin for rapid prototyping, Bridgera Monitoring for application enablement and Bridgera Intelligence for a turnkey analytics engine. The manufacturer recognized that the combination of these powerful tools offered an incredible degree of reliability and agility.
Bridgera Digital Twin, for instance, would make it possible to simulate the IoT devices quickly but accurately. Bridgera Monitoring would allow for the remote monitoring and management of the final devices post-deployment. Meanwhile, Bridgera Intelligence would provide the built-in analysis and visualization of field-captured data to deliver actionable insights.
Together these technologies represented a hard-to-find mix of cloud integration, software development, analytics optimization, device engineering, embedded programming and RF communication. No other service provider brought this end-to-end technology stack coupled with the requisite professional skill at the same price point.
Results

Before a single tabletop went into production, Bridgera created a device simulator to mimic the real-world behavior of the WPTs. The simulators transmitted real-time data about the current state (e.g., busy, idle) along with any error codes. Equipped with this information, Bridgera engineers were able design a custom wireless communication module along with corresponding firmware to enable secure cloud communication between the WPTs and the Bridgera software backend.

This saved development time and costs by eliminating the processes of trial and error that are common in these scenarios. Once the engineers had established proven and repeatable IoT functionality through Bridgera Digital Twin, the simulated device was replaced with the actual WPT.

Using the Bridgera Monitoring platform, a remote monitoring solution was co-developed in line with the results of device testing. As had been demonstrated during the prototyping stage, Bridgera Monitoring was able to capture the state of the devices and indicate this state via its web portal. In the event of an error, the end user would receive a specific code that would assist with troubleshooting. The web portal also provided users with the ability to reboot the device remotely.

In addition to simply relaying WPT usage information (e.g., charging, idle, error), Bridgera Monitoring collected this data and stored it in the cloud. Then, through the use of advanced analytics, Bridgera Intelligence was able to interpret and visualize these data to determine longitudinal trends, including malfunctioning devices and high-demand charging spots. The analysis of this field usage data generated valuable and unexpected business insights.

Remarkably, this entire IoT solution was conceived, designed, tested, refined and implemented in just four short months. That's all the time it took for this leading laminate manufacturer to transition its IoT-enabled, WPT-embedded tabletops from an innovative but challenging idea to a market-ready product that would prove immensely popular with its customers.
Bridgera Benefits
Remote Monitoring
Ability to capture device status in real time via Bridgera Monitoring

Remote control
Intuitive web portal with at-a-glance status indicators and remote reboot options
Digital Twin
Streamlined, accurate device prototyping with Bridgera Digital Twin
Analytics
Bridgera Intelligence provides valuable insights for actionable business decisions

Rapid Prototyping
Cuts down Hardware design cost and cycles via software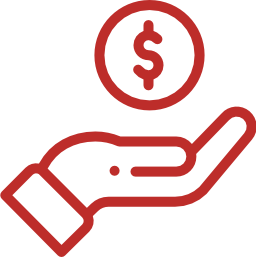 Cost Optimization
Reduced development time that brings superior results with lower costs
We needed to solve for a very unique—and very complex—IoT use case that we knew would add real value for our customers. Bridgera had the experience, the drive and the skill to realize our vision, and with a time to market of just four months.
Laminate Manufacturer
Spokesperson