Management Profiles
Kamalesh has vast technical and management expertise in the IT industry. He has held primary responsibility for delivery and solutions support in executing large global outsourcing engagements for clients in U.S, UK and Europe. He has worked at large global IT consulting firms, such as TCS, iGate and Syntel, managing engagements for clients from various verticals including Banking, Insurance, Retail, Automotive & Logistics. He is a Project Management Institute certified Project Management Professional (PMP). Kamalesh holds a degree in Engineering from IIT Mumbai.
Joydeep Misra
[Vice President – Enterprise IoT Solutions]
Joydeep leverages his 15+ years of full stack enterprise software development experience using distributed computing technologies to lead Bridgera's Internet of Things initiatives. His experience includes work in Banking, Insurance, healthcare, and Logistics verticals. He is passionate about new technologies and adding value through innovative use of emerging technologies. Joydeep holds a degree in Electronics & Communication Engineering.
Company Advisors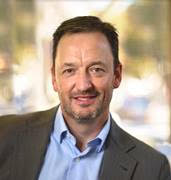 Daniel Collins
[Technology Advisor]
Daniel Collins brings 30+ years of success in bringing technology solutions to market. He has a track record of success in product strategy and management, engineering, and service operations, particularly in wireless, IoT and SaaS.Daniel spent the first half of his career in a variety of engineering and product roles within the wireless communications industry in Europe and the US, with companies such as Ericsson, Alcatel and several years as an independent consultant.In 2005, Daniel co-founded Jasper and served 11 years as CTO. Jasper was funded by leading investors including Sequoia Capital, Benchmark Capital and Temasek Holdings. Daniel built and led a team to deploy and grow the world-leading cellular Internet of Things (IoT) SaaS offering – the Jasper Control Center. As a result of the success of Control Center, Jasper was acquired by Cisco Systems in March 2016 for $1.4B.Daniel served as the first CTO of the Cisco IoT business unit, created to extend Cisco leadership beyond networking and expand the company's role in IoT. He was responsible for technology innovation and scaling the solution globally. From March 2016 to December 2019, the number of served IoT devices was increased from approximately 20M to 115M, across 120 countries.Daniel is the author of "Carrier Grade Voice over IP" (3 editions) and co-author of "3G Wireless Networks", both published by McGraw-Hill. Daniel is the author or co-author of 47 patents.
Robb Henshaw
[Marketing Advisor]
Robb Henshaw brings 18 years of marketing and communications experience across IoT, wireless, mobile apps, and SaaS. He has a track record of developing emerging brands into challengers, thought leaders, and then market leaders. Robb's career has included four acquisitions, most recently at Jasper, the IoT connectivity leader which was acquired by Cisco in 2016 for $1.4B. At Jasper, Robb was the Head of Global Communications and led all of the companies messaging strategy, PR, AR, corporate communications, and social marketing efforts. Once acquired by Cisco, he served as the Head of Global Communications for the Cisco IoT Business Unit, where he and his team were tasked with growing Cisco's thought and market leadership in IoT as the company expanded beyond traditional networking. Robb has authored dozens of published articles on IoT, and was a technical editor of the 2017 "IoT Fundamentals" book, published by Cisco Press.